Capsular Contracture in Albany, NY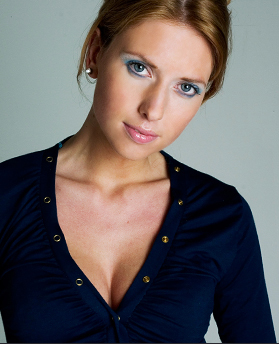 Capsular contracture is one complication that can occur after breast augmentation. It is not a very common complication, occurring in just 5% to 8% of breast augmentation patients, but it can be a troublesome one. Capsular contracture is slightly more likely to occur with silicone implants; however, placing silicone implants in the subpectoral location under the muscle does reduce the risk.
When any foreign object such as a breast implant is placed inside of the body, it is the body's natural response to form a capsule or lining of fibrous tissue around it. Capsular contracture occurs when this capsule tightens and squeezes the implant. Capsular contracture can occur in varying degrees which are ranked from grades 1 through 4. With grade 1 capsular contracture, the breast is essentially normal. With grade 2, the breast appears essentially normal to the patient but the surgeon may be able to feel the capsule hardening. With grade 3, both the patient and surgeon can feel the capsule hardening and the patient may be beginning to experience some symptoms of discomfort. Grade 4 is a very severe contracture with a very hardened capsule causing discomfort as well as a change in the shape and displacement of the implant.
There are some steps which can be taken to decrease the risk of capsular contracture. Proper implant selection and implant placement in the subpectoral pocket can lessen the risk. Breast massage has been shown to be very effective in preventing the formation of thickened capsule and this, ideally, should begin early on in the first week or two after surgery. Oral vitamin E has also shown to be helpful, as well as the asthma medication Singulair though this medication has not been studied extensively and may have side effects such as liver problems.
When capsular contracture does occur, treatment may become necessary. Ultrasound treatments have shown some effectiveness in improving capsular contracture; however, surgical intervention is sometimes necessary. Dr. Alain Polynice MD of the Williams Center for Plastic Surgery performs breast revision surgery to correct capsular contracture at the New England Laser & Cosmetic Surgery Center in Latham, New York. The surgery may take anywhere from one to four hours to complete depending on the severity of the problem and is commonly performed with either general anesthesia or MAC anesthesia. During the procedure, the incision is opened up and either a capsulotomy or complete capsulotomy may be performed. With capsulotomy, the capsule is opened by scoring it which allows the implant to fall back into its natural position. With complete capsulotomy, the capsule is completely removed and the implant is usually replaced.
Recovery following breast revision for capsular contracture generally takes seven to ten days and most patients are able to return to work within one to two weeks.
*Patient testimonials. Results may vary