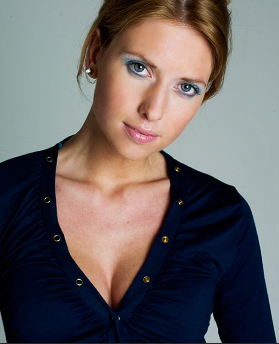 Symmastia is one complication that can occur following breast augmentation. Unfortunately, it is a very complex problem and one of the most difficult to fix in plastic surgery. Symmastia is often referred to as "unibreast" or "uniboob" because it occurs when the breast implants meet in the middle. Essentially, there is one big pocket for the implants instead of two separate pockets. This is because the medial aspect, or the area of the breast overlying the sternum, has been over-dissected, thus creating one anatomical pocket.
Symmastia is a very difficult complication to correct because the skin overlying the sternum must be reattached back down to the sternum and this can be technically challenging. If the breast implants were originally placed over the muscle in the subglandular position, then one solution would be to change the pocket to the under the muscle or sub-pectoral position. An acellular dermal matrix product like Strattice may also be used in the medial or middle aspect of the pocket to recreate two separate pockets and prevent the implants from touching in the middle.
Dr. Alain Polynice MD of the Williams Center for Plastic Surgery performs breast revision surgery to correct symmastia at the New England Laser & Cosmetic Surgery Center in Latham, New York. Again, this is a very complex problem to fix surgically and it may take anywhere from two to five hours to complete. General anesthesia is commonly used. The recovery typically takes one to two weeks and patients are usually able to return to work after two weeks. Stitches are dissolvable and do not require removal. Exercise and strenuous activities should be postponed for four to six weeks.
*Patient testimonials. Results may vary