At the Plastic Surgery Center at Williams, we recognize that a patient's decision to have rhinoplasty surgery is an investment of both their time and financial resources.
The cost of a plastic surgery procedure is a question we receive often — and it's certainly an important topic for discussion. In searching for a plastic surgeon to perform rhinoplasty, it's important to find an experienced surgeon who offers realistic prices and natural results.
Therefore, it's important that facilities are transparent about the costs of the surgery.
The total cost of rhinoplasty surgery at the Plastic Surgery Center at Williams combines the surgeon's fee, operating room (OR) fees, and anesthesia fees.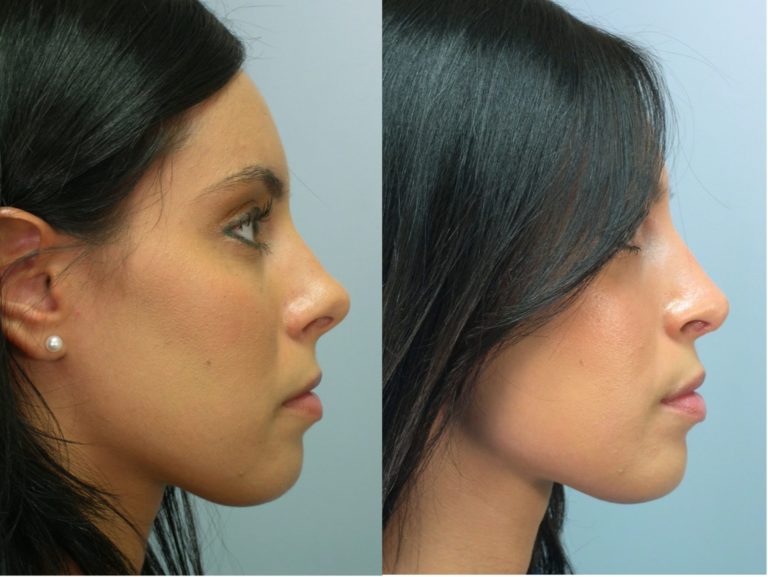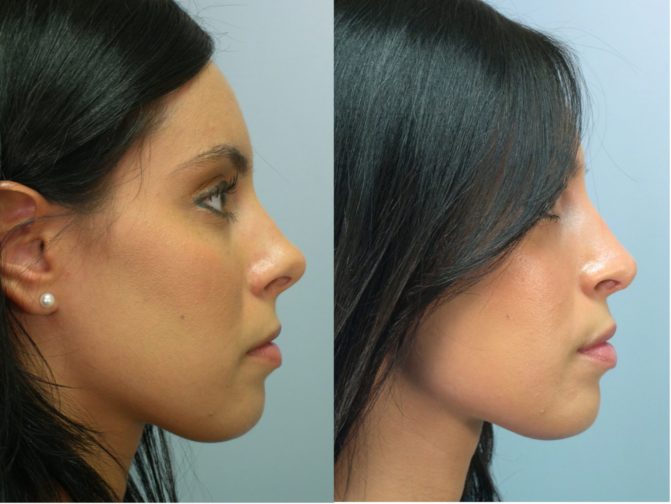 Surgeon's Fee
A surgeon's fee accounts for doctor's time and is based on their expertise in performing a rhinoplasty procedure.
This fee also supports employees and routine management of the practice. Our plastic surgeons specialize in their specific area of plastic surgery, and our facial plastic surgeons have decades of combined experience performing rhinoplasty.
We caution patients from choosing a cheaper plastic surgeon simply because they offer the "lowest price." Whether it's your nose, your face, or another part of the body it should not be priced as a commodity.
The major factor determining the cost of rhinoplasty is whether it is a patient's first surgery, also known as a primary rhinoplasty, or if it is a revision rhinoplasty.
If an initial nasal surgery doesn't yield the results a patient had hoped for, a second procedure may be necessary. The subsequent surgery can address cosmetic issues, functional problems, or both that arise after a primary rhinoplasty.
For a primary cosmetic rhinoplasty, the surgeon's fee is approximately $7,800.
For a revision cosmetic rhinoplasty, the approximate fee is $10,500.
The surgeon's fee for a revision rhinoplasty can vary significantly because it could be a patient's third or fourth surgery, and the procedures typically get more difficult with each subsequent surgery.
Another factor that can add to the cost of surgery is if additional cartilage has to be taken from other areas of the body for the nose.
Occasionally in primary rhinoplasty and very commonly in revision rhinoplasty, cartilage will have to be taken from the patient's ear(s) and/or rib.
The Operating Room (OR) Fee
The New England Laser & Cosmetic Surgery Center at The Williams Center is an onsite ambulatory surgery center that has been operating for approximately 20 years.
The Cosmetic Surgery Center is a fully accredited facility meeting all safety and surgical standards.
The OR fee as part of the cost of a rhinoplasty covers the sterile equipment, medications, and instruments that are used before, during, and after your surgery.
This fee also helps to support the surgical center staff such as receptionists, nurses, and surgical assistants who make the day of surgery a successful and pleasant experience.
One of the benefits of undergoing rhinoplasty at a cosmetic surgery center instead of a hospital is that the surgical staff specializes in specific plastic surgery procedures.
If rhinoplasty surgery was performed in a different facility than the plastic surgery practice you choose, that facility would control the fees. This tends to drive up the cost of rhinoplasty and revision rhinoplasty surgery.
A typical OR fee for a rhinoplasty at the Plastic Surgery Center at Williams is approximately $1,200 to $1,400.
Anesthesia Fees
For most rhinoplasty procedures, general anesthesia is recommended.
This allows patients to be asleep and pain-free during the procedure. If patients have a unique contraindication, local anesthesia and conscious anesthesia can be used instead.
Keeping patients safe and pain-free is the anesthesia team's priority, as well as preventing nausea following surgery.
The typical fee for anesthesia is around $800 to $900.
When Insurance Can Cover Rhinoplasty Procedures
There are certain nasal functional issues that can be corrected during cosmetic rhinoplasty.
This can bring down the total cost for our patients because the anesthesia and the operating room fee may be partially covered by insurance for these portions of the procedure.
The best way to determine if you qualify for an insurance component is to schedule an in-person consultation for a physical exam.
The Total Cost of a Rhinoplasty
The estimated total cost for a primary cosmetic rhinoplasty is approximately $9,500 to $10,000 and the estimated total cost for a revision rhinoplasty is approximately $11,800.
These fees may change depending on adjustments in the amount time that is required for the surgery and the complexity of the surgery.
Contact our office by calling 518-786-7004 to learn more information about rhinoplasty surgery and to schedule an in-person or virtual consultation.